Hey Beef Jerky Lovers!!!!
Just a small update of what has been going on with Whiskey Hill Smokehouse & Whiskeyhilljerky.com in the past few months. We've been really busy with a lot of new jerky private labeling clients that we hardly have any time for anything else.  First off Whiskey Hill Smokehouse became sponsors for not only one but two video productions companies.  Earlier this year (2018) we signed up with Sycan Media on a project called Brotherhood of Brew.  An adventure/craft beer expose show staring host Jeff Coxen.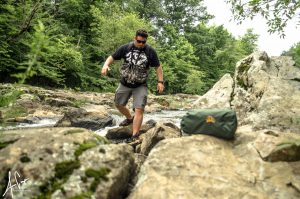 Owner Jerry Bowman Will Be The Guest Taster in the Crux Brewery Episode
Check Out the Brotherhood Of Brew teaser trailer

The second video production company is also a full service video marketing company based in Wilsonville Oregon called SKO.tv.  Their current project called #ExploreOregon that showcases the hidden gems of Oregon.  Hosted by Local Oregonian and Oregon Bred Native Joe Sko.   Joe Sko also happens to be one of the producers for the Brotherhood of Brew tv show by Sycan Media.